An instech startup looking to disrupt the property/casualty insurance industry with a new business model has turned to four seasoned insurance executives from traditional carriers AIG and ACE Insurance to round out its executive team.
Lemonade, the peer-to-peer (P2P) insurance carrier set to launch in the first half of this year, has named Ty Sagalow, a 25-year senior executive with American International Group (AIG), as its chief insurance officer.
The New York-based startup has also attracted three other seasoned insurance executives — Robert Giurlando and James Hageman from ACE Insurance and Ron Topping, also from AIG — to join its small band of technologists.
It wasn't easy to find experienced people in the conservative insurance industry who were willing to join a startup, according to Daniel Schreiber, one of the entrepreneurs behind the creation of Lemonade.
"Insurance professionals are typically conservative, which is not typically characteristic of a startup," he said.
Schreiber said he joked during the search process that what Lemonade needed was people "going through a midlife crisis," insurance executives who wanted to reinvent themselves and the very industry in which they had achieved success and prominence.
He wanted insurance professionals "schooled in insurance and who came up through the ranks" who were now looking for "something fresh."
Insurance Hires
He thinks he has found four:
Sagalow, the chief insurance officer (who is also one of the founding team members of Lemonade), spent 25 years as a senior executive with AIG. His tenure included 10 years as chief underwriting officer and general counsel for AIG Executive Liability (National Union). From 2000 to 2005, he was chief operating officer of AIG eBusiness Risk Solutions, a provider of security and privacy insurance. From 2005 to 2009, he headed up new product development at AIG General Insurance before moving to Zurich North America as chief innovation officer. In April 2011, he departed Zurich to create Innovation Insurance Group, an insurance consulting and brokerage firm for the bitcoin industry. According to the hiring announcement, Sagalow has been involved in creating several novel insurance products including Y2K insurance, cyber insurance, corporate reputation insurance, and intellectual property collateral insurance.
"I joined Lemonade because only a company born of technology, the sharing economy and behavioral economics can truly re-architect what insurance should look like," Sagalow said in the announcement.
Sagalow said that at AIG and Zurich he spent his career "pushing the limits of innovation within Big Insurance" before concluding that "true disruptive innovation is almost impossible within the framework of legacy carriers."
Giurlando, previously senior vice president and chief underwriting officer at ACE Private Risk Services, is Lemonade's chief underwriting officer. Giurlando has 16 years of experience in the high net worth personal insurance market. In June 2008, he was appointed chief underwriting officer at ACE Private Risk Services, which serves the affluent market. Prior to ACE, Giurlando led the high net worth underwriting operation at Fireman's Fund from 2006 to 2008. He also held positions at AIG Private Client Group and Chubb from 1995 to 2006.
Hageman, previously senior vice president of global personal lines claims at ACE, is Lemonade's chief claims officer. Hageman was with ACE from 2011 until 2014 (and before that with The Hartford from 2006 to 2011 as vice president for Continuous Performance Improvement. He won an award in 2008 for a patent for a claims process invention. From 1989 to 2006 he held claims management roles with Progressive Insurance.
Topping is Lemonade's chief financial officer. He started with AIG Property/Casualty in 1997 as a divisional financial officer, became vice president and assistant comptroller in 2006, and was named head of financial planning and analysis in 2011. Before AIG, he held positions with Country Wide Insurance, Trinity Square Services, Calvert Insurance Co. and Deloitte & Touche.
Balancing Act
While his company wants to represent a new way of doing things, tech entrepreneur Schreiber said he and his tech entrepreneur business partner Shai Wininger need insurance experience to counter their insurance "naiveté." The AIG and ACE veterans should also help reassure investors, customers and regulators, he said.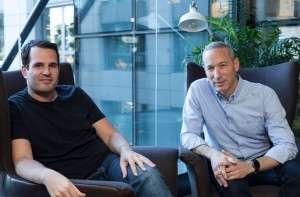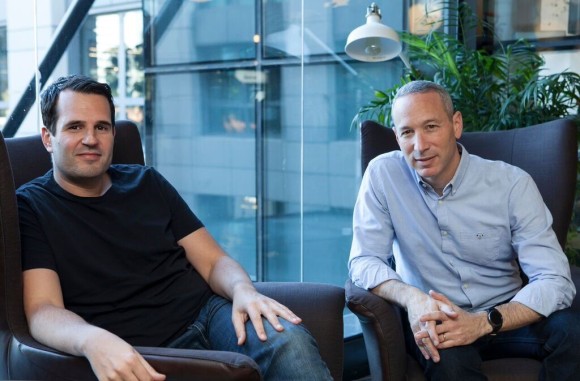 "That these executives turned away from traditional carriers speaks volumes about how insurance veterans see the state of the industry," Schreiber said. "That they chose Lemonade is both a vote of confidence in the potential of peer-to-peer insurance, and the surest way to make it a reality."
The Lemonade founder said he believes most people have a "propensity for innovation" but they need to be in an environment that brings it out. "The culture of the company matters," he said.
According to Schreiber, while there may not be many insurance executives looking for a new thrill, there also aren't many places like Lemonade where they can go.
Diversity
Schreiber was asked about the lack of diversity in his executive suite with this hiring of four males. He said that is a reflection of the insurance industry senior talent pool and not of his company, whose 20 employees he said represent a diverse and eclectic workforce. He said his firm has hired technologists, designers, actuaries and other insurance professionals and has been able to attract a diverse group of people.
He said the company is done hiring for now but it will be adding employees as necessary as the company grows.
Lemonade's founders enjoy the backing of Aleph and Sequoia Capital. They raised $13 million in initial funding. Lemonade will be a New York licensed insurance carrier, not a broker.
The founders claim that their P2P business model and technology will alter the current industry's bureaucracy and structure "in ways not available to the legacy insurance carriers."
Typically P2P sites invite users to form small groups of policyholders who pay premiums into a pool to pay claims. If there is money left in the pool at the end of the policy period, the members get money back.
Lemonade will not be the first P2P insurance venture. Germany has friendsurance (founded in 2010), the United Kingdom has Guevara, and China has TongJuBao. It's not yet known in what ways Lemonade will compare to these and other P2P ventures, some of which act as brokers, not carriers.
Was this article valuable?
Here are more articles you may enjoy.