Members of the National Association of Insurance Commissioners (NAIC) have elected Wisconsin Insurance Commissioner Ted Nickel to fill the president-elect position vacated when Sharon P. Clark resigned as Kentucky insurance commissioner on Jan. 11.
Subsequently, Tennessee Insurance Commissioner Julie Mix McPeak was elected NAIC vice president, Maine Insurance Superintendent Eric A. Cioppa was elected secretary-treasurer.
Missouri Insurance Director John M. Huff currently serves as the NAIC president.
The NAIC also named Andy Beal, its chief operating officer and chief legal officer, as acting CEO to replace former Senator Ben Nelson, who announced last October he would be leaving. Nelson's contract expired Jan. 31. NAIC has established a transition committee to determine the next steps following the departure of Nelson but "no timetable has been established for a replacement, nor have any candidates been identified," according to a spokesman.
Correction: An earlier version of this story incorrectly identified NAIC's acting CEO as Andy Neal, not Andy Beal. Insurance Journal regrets the error.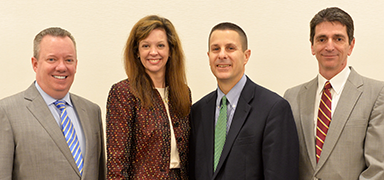 Was this article valuable?
Here are more articles you may enjoy.