The new Chubb reported its first quarter results since the Ace Ltd. deal to acquire Chubb closed in January and, according to the man who spearheaded the giant merger, the combined firm is "off to a good start" with "strong earnings" and "excellent operating and underwriting results."
"Concerning the merger, our integration efforts are on track and going well. Our people are highly focused on serving their clients and writing business, and as they do so, we are knitting ourselves together at every level of the organization," said Evan G. Greenberg, chairman and CEO of the new Chubb. "Reception to the new Chubb in the market from customers, agents and brokers around the globe has been terrific."
The new Chubb Ltd. reported that net income fell in the first quarter to $439 million, which was 36 percent below the $681 million for the first quarter last year.
The insurer reported a property/casualty combined ratio for the quarter of 90.0, compared to last year's first quarter of 88.4. After tax operating income came in just above $1 billion. Overall, net premiums were down 1 percent for the quarter.
Net P/C premiums written jumped more than 47 percent to $6 billion in the quarter. Overall P/C underwriting income totaled $612 million, up 52 percent year over year. Net premiums for North America commercial lines business were down 3.7 percent to $2.8 billion while the combined ratio improved to 85.2. North America personal lines net premiums written increased 6.8 percent to $971 million and the combined ratio improved to 92.3.
Merger Track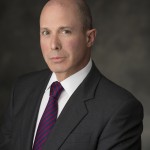 Greenberg told analysts that new Chubb is being greeted warmly by customers and agents. He said that the continuity of employees working with agents and brokers at local and regional offices has been "confidence-building and much valued" by the distributors.
In a call with analysts, he said the integration process might have affected new business in January and February but that momentum has been building in March and April.
The company said its expenses associated with the Ace-Chubb merger could be as much as $750 million by 2018, compared with an original estimate of $650 million.
Competition
Speaking with analysts, Greenberg said that the pricing environment generally "continues to grow incrementally more competitive, particularly in shorter tail lines," although casualty pricing also is not keeping pace with loss costs. There are variations by size of account and distribution channel, he suggested. Large account shared-and-layered business is more competitive than mid-sized, and wholesale is more competitive than retail business, he said.
But he said Chubb would remain disciplined about pricing. "I will never get baited into revenue growth" where profit hurdles can't be met, he said. "When my guys feel bad because they have to shed business to maintain margin, I suck it up and cheerlead it because it's the right thing to do."
High-Net Worth
He said he welcomed new competitors into the high net worth marketplace, where he said Chubb is the "gold standard." QBE North America and XL Insurance have made recent moves in the high net worth market.
"To anybody entering the space, it is a good business," he said, noting that to do it right "takes a lot of patience, a lot of capital, and good luck."
He also looked ahead to Chubb's plans to grow its presence in the small commercial lines space. Chubb has launched a small commercial insurance division for North America, which will offer management and professional liability and standard insurance coverages for small businesses with annual revenues up to $10 million.
"This is an $80 billion marketplace and we intend over the next number of years to grow to be a meaningful player," he said.
Related:
Topics Mergers Agencies Property Casualty Chubb
Was this article valuable?
Here are more articles you may enjoy.