Joe Stuhl has been named senior vice president and broker executive for Munich Reinsurance America's (US) reinsurance division.
Previously Stuhl was a client manager in the reinsurance division and oversaw some of the division's broker relationships. Stuhl first joined Munich Re US in 2003 as a casualty team leader in the broker market business unit. Prior to that, Stuhl held positions at XL Re, Swiss Re America and Wausau Insurance.
Stuhl will report to Munich Re US Reinsurance Division President Steve Levy and will serve on the RD Executive Leadership Team.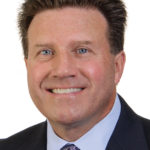 Stuhl will have responsibility for developing relationships with reinsurance brokers as the company seeks to grow its broker market business, according to Levy.
Was this article valuable?
Here are more articles you may enjoy.