American International Group, Inc. (AIG) has appointed Cindy Leggett-Flynn as senior vice president, chief communications officer.
In this position, Leggett-Flynn will be responsible for AIG's communications strategy in support of its vision, mission, and values. She will oversee corporate brand and marketing, internal communications, media relations, and corporate citizenship activities.
She will report to Jeffrey Hurd, executive vice president, chief operating officer. effective Sept. 19.
Legget-Flynn replaces Christina Pretto, who left AIG in November.
"Cindy arrives at AIG at a very important time as we continue the transformation of our company, and are on our way towards fulfilling our vision of becoming our clients' most valued insurer," said Peter D. Hancock, AIG president and CEO
Leggett-Flynn was most recently a New York-based partner of the Brunswick Group LLP, a communications consultancy. She had previously served as managing partner for greater China, based in Hong Kong, overseeing the firm's offices in Hong Kong, Beijing, and Shanghai and advising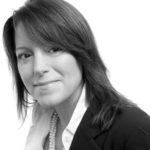 both multinational corporations operating in Asia and Asian companies operating overseas. She has also lived and worked in London and New York.
She joined Brunswick in 2000 after serving as acting U.S. head of Communications for biotech Chiroscience Group.
Source: AIG
Topics AIG
Was this article valuable?
Here are more articles you may enjoy.