H.W. Kaufman Financial Group and Burns & Wilcox announced that Marc Fuhrman will join the firm in a new role as national relationship manager.
Fuhrman, based in Los Angeles, formerly served as senior vice president of National Agency Relations at CRC Insurance Services Inc., and will assist in the expansion and global growth of the Burns & Wilcox retail insurance relationships.
Alan Jay Kaufman, chairman, president and CEO, H.W. Kaufman Financial Group, said that consolidation in the market has given his firm greater opportunity to work with larger retail brokers. He said Fuhrman will take the lead on managing those centralized relationships across H.W. Kaufman Financial Group, and will work with specialty insurance experts in the U.S., Canada and London to fill the gaps in what retail insurance brokers and agents can offer.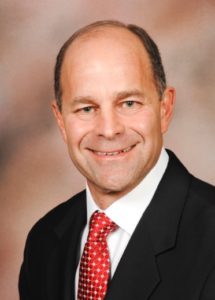 Before joining H.W. Kaufman Financial Group, Fuhrman built national retail relationships for 10 years at CRC Insurance Services and Crump Insurance Services, prior to their merger. He began his career on Wall Street as a broker and now has 30 years of financial and insurance services experience.
H.W. Kaufman Financial Group's global network of companies includes Burns & Wilcox, Burns & Wilcox Brokerage, Burns & Wilcox Canada, US-Reports, Canadian Reports, Lochain Patrick, Chesterfield Insurance Brokers, Cranbrook Underwriters, Global Excess Partners, Burns & Wilcox Re, Atain Insurance Companies, R.B. Jones, Royal Premium, and Minuteman Adjusters.
Was this article valuable?
Here are more articles you may enjoy.