Hugh Tamassia is joining American International Group Inc. as chief enterprise architect with responsibility for designing an enterprise architecture to effectively drive AIG's information technology priorities and company-wide strategic plan.
Tamassia will report to Philip Fasano, executive vice president and chief information officer.
"Modernizing AIG's technological infrastructure by establishing a consistent architecture across the company will advance our employees' capabilities to serve customers and represent progress toward becoming a leaner, more profitable and focused insurer," said Fasano.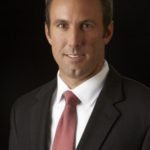 Tamassia joins AIG after serving in senior technology roles at JPMorgan Chase & Co. for 13 years, most recently as chief technology officer for Consumer and Community Banking Servicing Technology. He was responsible for overseeing management, development and strategic investment across the core servicing and lending platforms for consumer operations.
Tamassia also served as chief architect for Chase Consumer and Community Banking, head of Chase Innovation, chief technology officer for Chase's Private Label Credit Card, and head of eBusiness.
Was this article valuable?
Here are more articles you may enjoy.