Continued growth and expansion of the national footprint are part of the course being plotted for San Francisco, Calif.-based Woodruff-Sawyer & Co. by new CEO Andy Barrengos.
Barrengos's appointment by the firm's board of directors takes effect on Nov. 30; the move was announced with two other leadership changes today.
Barrengos, a partner, senior vice president and a director of the firm, will become the sixth CEO in Woodruff-Sawyer's 98-year history.
Charlie Rossen, who has been the firm's CEO for the past 10 years, is exiting Woodruff-Sawyer at the end of the year, according to Stan Loar, chairman of the board.
Barrengos said the primary signal that should be received from the leadership changes is that the firm is going to continue to grow.
"We're almost 100 years old and moving into our second century in existence, and we really are doing so from a position of strength and health," he said.
He said the firm will continue to "build out our national footprint," as well as continue "to deliver on our client service promise."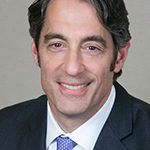 "We've been a firm that has grown, what I'd say, carefully," Barrengos said. "I don't see the news that we released today as a big announcement, I would see it as an extension of that ethos."
He said the firm, which now has more than 450 employees, will continue to grow organically, and while there may be some acquisitions as part of their growth there are no specific plans in the works to acquire other firms.
"We look at hiring great individuals as acquisitions, and bringing them into our family," Barrengos said.
The board also announced the promotion of Zac Overbay and Carolyn Polikoff to newly created senior leadership positions. Overbay, senior vice president and claims practice leader, will become the firm's chief administrative officer.
Polikoff, senior vice president leading the firm's San Francisco corporate and executive protection practice, will become the national practice leader for all corporate and executive protection and property/casualty insurance business units.
Loar said the board decided to conduct an internal search to replace Rossen, who Loar said wanted to hand over the reins of the firm as a change of pace for himself and the firm.
"What I've felt is that considering our size and all the people that we recruited here that we already have a lot of good people on board," Loar said. "It just made sense that we look internally."
Of the 10 or so candidates the board considered, Barrengos had the most experience and poise, he said.
"He definitely is a leader in our organization, and he is definitely looked up to, and he definitely has mentored and made other people successful," Loar said.
Barrengos joined Woodruff-Sawyer in 1996 and has served in a series of positions of increasing responsibility. He has more than 30 years' experience in the insurance industry.
Barrengos was the regional director for Sedgwick's life sciences practice in California and was an underwriting manager for technology and life sciences companies with Chubb prior to joining Woodruff-Sawyer.
Overbay joined Woodruff-Sawyer in 2002 and has led the claim audit and consulting practice since. Overbay was previously with the State Farm Insurance Co. where he managed various P/C claim departments. He was also a member of the company's national catastrophe team, providing emergency claim response.
Polikoff joined Woodruff-Sawyer in 2006 and has led the firm's corporate and executive protection practice since 2010. Polikoff spent 11 years as a financial institutions underwriter for directors and officers as well as errors and omissions liability insurance prior to joining Woodruff-Sawyer.
Woodruff-Sawyer is an active partner of Assurex Global and International Benefits Network.
Was this article valuable?
Here are more articles you may enjoy.