San Francisco, Calif.-based Woodruff-Sawyer & Co.'s board of directors has named Andy Barrengos the firm's new CEO.
The appointment is effective Nov. 30. Barrengos, 52, has been with the firm for 20 years. He's a partner, senior vice president and a director of the firm. Barrengos will become the sixth CEO in Woodruff-Sawyer's 98-year history.
"We believe that Andy is the ideal CEO to lead Woodruff-Sawyer forward," Woodruff-Sawyer Chairman Stan Loar said in a statement. "He is a proven executive with deep industry experience, a passion for client service and superlative management skills. We are confident that under Andy's leadership Woodruff-Sawyer will continue building on our premier risk management and insurance franchise, and delivering the trusted counsel that is the hallmark of our firm."
The board also announced the promotion of Zac Overbay and Carolyn Polikoff to newly created senior leadership positions. Overbay, senior vice president and claims practice leader, will become the firm's chief administrative officer.
Polikoff, senior vice president leading the firm's San Francisco corporate and executive protection practice, will become the national practice leader for all corporate and executive protection and property/casualty insurance business units.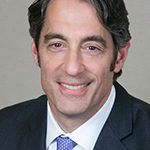 Barrengos joined Woodruff-Sawyer in 1996 and has served in a series of positions of increasing responsibility. He has more than 30 years' experience in the insurance industry.
Barrengos was the regional director for Sedgwick's life sciences practice in California and previously an underwriting manager for technology and life sciences companies with Chubb prior to joining Woodruff-Sawyer.
Overbay joined Woodruff-Sawyer in 2002 and has led the claim audit and consulting practice since. Overbay was previously with the State Farm Insurance Co. where he managed various P/C claim departments. He was also a member of the company's national catastrophe team, providing emergency claim response.
Polikoff joined Woodruff-Sawyer in 2006, and has led the firm's corporate and executive protection practice since 2010.
Polikoff spent 11 years as a financial institutions underwriter for directors and officers as well as errors and omissions liability insurance Prior to joining Woodruff-Sawyer.
Woodruff-Sawyer is an active partner of Assurex Global and International Benefits Network.
Was this article valuable?
Here are more articles you may enjoy.