QBE North America has appointed Kris L. Hill as chief financial officer.
Hill will assume her new role effective January 17, 2017, and also serve as a member of the QBE North America Executive Management Board. She will be based in New York City.
At QBE, Hill will be responsible for leading the company's North American Finance organization, including business segment actuarial and financial teams, and the accounting management and tax functions. She will report directly to Russell Johnston, chief executive officer, QBE North America.
Hill succeeds Richard Dziadzio, who served as chief financial officer from July 2013 to July 2016. Dziadzio subsequently was appointed chief financial officer of Assurant in June 2016.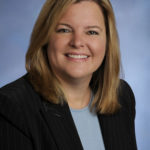 With more than 25 years of insurance operations and financial leadership positions, Hill most recently served as executive vice president, Field Operations, at Liberty Mutual, Surety, after having served for nearly four years as senior vice president, chief financial officer, Liberty Mutual, Surety, and three years as senior vice president, chief financial officer at Liberty Mutual Safeco Insurance. She previously held several positions at Safeco Corp., Northstar Communications, and Aetna Life & Casualty.
Source: QBE
Was this article valuable?
Here are more articles you may enjoy.