Liberty Mutual Insurance has named Tyler Asher president of Safeco Insurance.
During his nearly 18-year career with Safeco, Asher has served in a variety of roles spanning finance, accounting, management reporting and analysis. Asher most recently was Safeco's vice president, Distribution Insights, where he led strategy, planning, and innovation, in addition to managing operational and advanced analytics.
Asher succeeds Matthew D. Nickerson, who was recently appointed executive vice president and chief operating officer of Liberty Mutual Insurance's Global Consumer Markets East Region.
"The marketplace for personal insurance is rapidly changing and Tyler's experience with agents, his knowledge of the industry and commitment to innovation will help us continue to grow our already strong position in the independent agency channel," said Jim MacPhee, executive vice president and chief operating officer, Liberty Mutual U.S. Consumer Markets.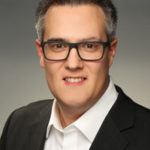 Safeco, a Liberty Mutual company that which had 2015 revenue of $8 billion, sells personal automobile, homeowners and specialty products through 10,000 independent insurance agencies. Liberty Mutual had $37.6 billion in revenue.
Was this article valuable?
Here are more articles you may enjoy.