U.S. Risk, a global property/casualty wholesaler and managing general agency based in Dallas,, has named Wayne H. Carter, III as president of U.S. Risk Underwriters Inc., its programs group.
Carter will assume senior level management responsibilities for all the U.S. Risk proprietary programs. U.S. Risk currently serves as program administrator for more than 25 proprietary programs, representing nine different carriers in market verticals such as financial institutions, healthcare, energy and environmental, entertainment, professional liability and community associations.
Carter most recently served as president of Berkley Program Specialists, a W.R. Berkley company. He is a veteran of the insurance industry having started his career as an underwriter with Travelers Insurance Co. Over the course of his career he has served in senior management positions with Brown & Brown, Target Insurance Services and Crump/CRC.
U.S. Risk's affiliate companies include U.S. Risk Underwriters, U.S. Risk Brokers, U.S. Risk Financial Services, Oxford Insurance Brokers, Ltd. (UK), James Hampden International Insurance Brokers Ltd., (UK), Antarah FZE (UAE) and Abraxas Insurance A.G. (Zurich, Liechtenstein).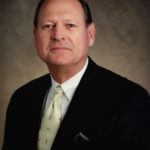 Topics USA Underwriting
Was this article valuable?
Here are more articles you may enjoy.