Kristin S. Palmer has been named senior vice president and head of Communications at the Insurance Information Institute (I.I.I.).
Palmer was previously vice president, Media Relations, for the AARP, a nonprofit organization for retirees with nearly 38 million members. During her time at AARP, Palmer oversaw earned media efforts for several consumer initiatives and products including AARP Travel, driver safety, brand campaigns, multicultural engagement, digital platforms, events and publications including AARP The Magazine.
Prior to joining AARP in 2012, Palmer was the director of Public Affairs for the child care advocacy group Child Care Aware of America and served as senior communications manager for the Atlanta Mayor Shirley Franklin. Previously, Palmer managed communications for the National Association of Black Journalists (NABJ) and the Association of Public Television Stations. She began her career at Brodeur Partners, a global communications agency, and The Kamber Group, a boutique public relations firm.
Palmer, who will be based in the Washington, D.C. office, joined the I.I.I. on March 20. In addition to leading the I.I.I.'s media relations operations and acting as a primary I.I.I. spokesperson, she will be responsible for developing a communications strategy that expands the I.I.I.'s digital footprint, increases brand awareness and boosts engagement with the organization's key stakeholders.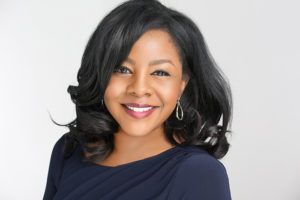 Palmer will report to Andréa C. Basora, I.I.I.'s chief marketing officer, and head of the I.I.I.'s newly-formed Marketing and Communications Department. Basora has been with the I.I.I. since 2005. She was promoted to executive vice president in 2014 and named chief marketing officer, a new position.
Palmer is assuming the role held previously by Jeanne Salvatore, who has been appointed to a new role as chief engagement officer and senior spokesperson. Salvatore will oversee the I.I.I.'s existing and new relationships with the I.I.I.'s key audiences.
"As the insurance industry continues to evolve to meet the needs of the marketplace through digital innovation, strategic partnerships and bolstering the use of big data, the I.I.I. is increasingly focused on effectively promoting the remarkable value of insurance for consumers, government and commercial entities," said Sean Kevelighan, the I.I.I.'s chief executive officer. "With a proven track record of success in strategic communications in both the private and public sectors, Kristin will work to strengthen the perception and reputation of the industry."
The hiring of Palmer and reassignment of others in the organization are signs that Kevelighan is putting his organizational and personnel stamp on the organization after about seven months at the helm. Kevelighan became CEO in August 2016, succeeding Robert Hartwig, who left for academia after being with the organization for 18 years and serving as CEO since 2007.
Kevelighan brought with him 18 years of public affairs, communications and media relations experience, most recently as global head of Public Affairs for Zurich Insurance Group.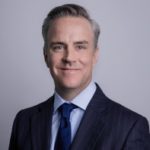 In a recent talk at the American Society of Workers' Compensation Professionals (AMCOMP) in New York, Kevelighan emphasized the importance of collaboration.
"One question I have is whether we as an industry will be able to [adjust] together," he said. "We're good at talking about how great the industry is, but we're not very good right now about collaborating."
In an interview with Insurance Journal last August as he assumed his new position as CEO, Kevelighan said that the I.I.I. set the foundation under Hartwig to "proactively promote the industry in a way that makes people understand what value it's bringing" and it must continue along this road.
"As we're moving into what you would call a next generation, an area of technology and visualization, this is going to be even more important, increasing the communication, increasing people's understanding," he said.
The core of success in the new age is going to be the ability to strike a balance between innovation and customer protection, according to the 43-year-old CEO.
"In a digital society, you're going to see things like trust be an essential element for striking this balance. That, again, is going to be an area where the I.I.I. can take the reins and begin to promote and be an information source, as we're moving into a bit of an era of uncertainty, change and disruption," he said.
The I.I.I. is supported by more than 100 property/casualty insurers, reinsurers and large brokers including Allianz, Allstate, AIG, Chubb, Erie, Liberty Mutual, Lloyd's, Munch Re, Swiss Re, Travelers, Hartford, Arthur J. Gallagher and Lockton.
Was this article valuable?
Here are more articles you may enjoy.