Illinois-based global insurance broker Arthur J. Gallagher & Co. announced that Christopher E. Mead has joined the company as its new chief marketing officer. Mead will be responsible for leading the company's global marketing and communications efforts, reporting directly to Chairman, President and Chief Executive Officer J. Patrick Gallagher Jr.
Mead joins Gallagher from the CME Group, the futures exchange, where he has been since 2005 and where as CME's managing director of marketing, he helped shape the company's global strategic direction and was responsible for global marketing strategies, planning and implementation activities.
Prior to that, he served as vice president of Corporate Marketing, Advertising and Business Communications for Chicago-based CNA Financial Group from 2000 to 2005.
In addition, Mead has held various marketing positions serving clients in the sports entertainment, restaurant, retail and healthcare industries.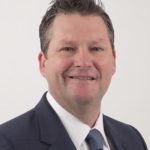 Arthur J. Gallagher & Co., an international insurance brokerage and risk management services firm, is headquartered in Rolling Meadows, Illinois, and has operations in 33 countries.
Topics A.J. Gallagher
Was this article valuable?
Here are more articles you may enjoy.