The American Insurance Association (AIA) announced today that President and CEO Leigh Ann Pusey will be stepping down on June 9, after leading the organization since 2009.
Pusey is leaving to join global pharmaceutical firm Eli Lilly and Co. as senior vice president of corporate affairs and communications, effective June 12. She will be a member of Lilly's executive committee reporting directly to president and chief executive officer, David A. Ricks.
She first joined AIA in December 1996 as senior vice president for public affairs. She then served as chief operating officer and senior vice president of government affairs before being elevated to president and CEO in February 2009, succeeding former Montana governor Marc Racicot and becoming one of the few women to head a major insurance organization. AIA represents more than 325 insurers.
The political insider publication The Hill has regularly ranked Pusey as one of the top lobbyists in Washington, D.C.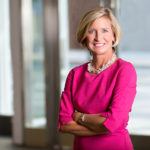 Prior to joining AIA, Pusey had been the deputy assistant to President George H.W. Bush for the White House Office of Public Liaison, communications coordinator for U.S. House Speaker Newt Gingrich (R-Ga.), and deputy director of communications for the Republican National Committee.
"We thank Leigh Ann for the dynamic and energetic leadership she provided during her tenure as president and CEO of the AIA," said AIA's Chairman and The Hartford's Chairman and CEO Christopher Swift. "During that time, she built a strong, dedicated team of professionals who everyday zealously represent the property-casualty industry in Washington, D.C. and in state capitals across the nation. We wish her well as she begins the next phase of her career."
AIA said Pusey will stay through a transition period working with AIA Senior Vice President and General Counsel J. Stephen "Stef" Zielezienski and Senior Vice President for State Affairs Joe DiGiovanni.
Was this article valuable?
Here are more articles you may enjoy.