The Hartford has named Robert Paiano as its new chief risk officer to lead the company's enterprise risk management operations, effective July 1.
Paiano succeeds current Chief Risk Officer Robert Rupp, who is retiring.
Paiano will report to The Hartford's Chairman and CEO Christopher Swift.
Paiano has served as corporate treasurer since 2010, a role in which he oversees capital and liquidity management, corporate banking and treasury operations. He joined The Hartford in 1996 as senior vice president of corporate finance. He has held positions in enterprise risk management, capital management, corporate banking, investment management and reinsurance.
Prior to joining The Hartford, Paiano held positions at American Express Co., Citicorp Inc., First Interstate Bancorp and ITT Residential Capital Corp.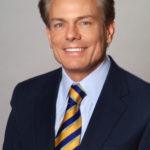 Rupp joined The Hartford in November 2011. Rupp advanced the company's risk management function, garnering rating agency upgrades for risk controls. According to the insurer, he was instrumental in the company winning an award for Best Governance, Risk, and Compliance Program at a large-cap company by the New York Stock Exchange Governance Services, and recognition from the Global CRO Council, as well as a Military Friendly Employer designation from Military Times. He was named CRO of the year by Risk Magazine in 2015.
Rupp will remain a risk-management advisor to Swift through Dec. 31.
Was this article valuable?
Here are more articles you may enjoy.