Trusted Choice, the consumer branding program for the Independent Insurance Agents and Brokers of America (Big "I"), has promoted Kevin Brandt as its next executive director.
Brandt is succeeding Dave Evans, who has served in this role since 2006 and been with the association since 1998. He has also served as publisher for the association's magazine.
"The Big 'I' and Trusted Choice are grateful to Dave Evans for his 19 years of excellent service," said Bob Rusbuldt, Trusted Choice president. "Dave was instrumental in the birth and development of Trusted Choice and has been a wonderful colleague in his numerous roles at the association. We wish him all the best in his future endeavors."
Rusbuldt said Brandt "is prepared to fill huge shoes and to take the wheel for Trusted Choice."
Brandt joined the Big "I" team in 2003 as a software developer and has risen through the ranks. Since 2007, he has run the Trusted Choice day-to-day business as director of operations. He previously worked for a think tank, World Webmasters, in Fort Lauderdale, Florida.
Brandt will work with the TrustedChoice carriers to ensure Big "I" members "are evolving along with consumers and the marketplace," said Rusbuldt of the program that drives business to agents and carriers.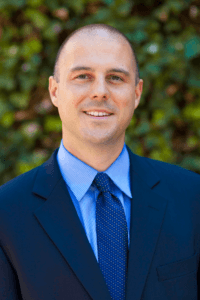 Trusted Choice was launched by the Big "I" and several independent agency companies to create a consumer brand for independent insurance agents and provide national advertising and other strategic tools to reach consumers. More than 26,000 insurance agencies and 70 carriers are members.
Katie Butler, vice president of communications, will succeed Evans as publisher of the association magazine.
Related:
Was this article valuable?
Here are more articles you may enjoy.