Ron Lockton, who has served as global insurance broker Lockton Inc.'s vice chairman for the past two years as part of the succession plan, is expanding his role to become president and chief executive officer of the firm.
He succeeds Glenn Spencer, who has resigned as president and CEO for personal reasons, effective immediately, according to the company. The company gave no further explanation of the departure of Spencer, who was just named president and CEO in May, after 11 years with the broker, serving as chief operating officer and president of U.S. operations and executive vice president of operations.
David Lockton thanked Spencer for his contributions to the company and wished him well.
Ron Lockton will work with David Lockton, U.S. President Peter Clune, International CEO Neil Nimmo, and Lockton leaders around the world.
Ron is the son of Lockton's late founder, Jack Lockton, and is David's nephew.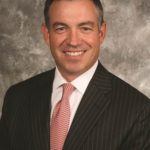 Ron Lockton led the growth of Lockton's Kansas City property/casualty operation from 2006 through 2014. During that time, the Kansas City operations grew from a staff of 350 and revenue of $85 million to a staff of 570 and revenues of $135 million. In addition to his duties as vice chairman, he has worked with clients in food services, construction, professional services, manufacturing, and other industry sectors. He joined Lockton in 1990 after working with Aetna as a casualty underwriter.
Spencer had succeeded John L. Lumelleau, who led Lockton as president and CEO from 2002 until his retirement and transformed it into a global company.
Was this article valuable?
Here are more articles you may enjoy.