Specialty broker AmWINS Group reports it has agreed to acquire 15 insurance programs from broker Willis Towers Watson.
Among the programs being acquired by AmWINS are MountainGuard, which provides underwriting, claims and loss control services to the majority of ski resorts in North America, and DealerGuard, which provides Dealer Open Lot and Comprehensive Package coverages for franchised and independent auto, truck, and RV dealers.
Terms of the transaction were not disclosed. The acquisition is expected to be completed on Oct. 31, 2017.
"The programs, product expertise and underwriting talent that we are acquiring from Willis Programs will expand and diversify our underwriting division and support our long-term growth strategy to provide niche programs for our retail clients," said M. Steven DeCarlo, CEO of AmWINS.
DeCarlo said the acquired programs will become part of AmWINS Program Underwriters, which currently underwrites 20 programs with more than $150 million of premium.
The addition of these programs further strengthens AmWINS as a leading U.S.-based specialty insurance distribution firm. It currently has more than 4,300 employees across 12 countries and over $14 billion in annual premium placements.
The complete list of the 15 programs that are part of the transaction is as follows:
MountainGuard: for ski resort operations in the U.S. and Canada.
DealerGuard: for franchised auto, truck, and RV dealers as well as large independent auto dealers.
RecycleGuard: for businesses with primary operations in recycling or document destruction.
ResortGuard: for businesses engaged in the operation of destination resorts, master planned communities and large scale recreational planned communities.
Health Care: for medical facilities, medical equipment providers, and home health/hospice providers.
WorkCompGuard: offers brokers a wide variety of workers' compensation programs designed around specific classes of business and client size.
FeedLot & Dairy: for farms with cows producing milk for bulk sales and cattle feeding operations.
CAR-PAC: for franchised auto, truck and RV dealers.
PizzaGuard: for pizza delivery restaurants.
Rent-ItGuard: for the equipment rental industry.
MAPP: for metalworking and plastics manufacturers.
Lawyers Regional: provides lawyers professional liability to law firms.
UtilitySure: for the natural gas distribution industry.
WellGuard: for the groundwater industry.
WorkTruckGuard: for the trailer manufacturing and truck aftermarket industry.
"We believe these programs will greatly benefit from being part of our independent distribution model," said Ben Francavilla, president of AmWINS Program Underwriters.
The 15 programs being acquired have more than 115 professionals with offices in Portsmouth, New Hampshire (Willis of New Hampshire); Burlington, Vermont (Smith, Bell & Thompson); Tampa, Florida (Willis of New Hampshire); Detroit, Michigan (DealerGuard); Denver, Colorado (Feedlot/Dairy Protector); Salt Lake City, Utah (Willis of New Hampshire); and Hartford, Connecticut (Willis Programs of Connecticut).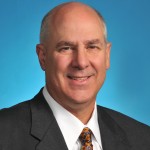 Among the people from Willis Programs who will be joining AmWINS are Debbie Stanley, chief operating officer; Jim Kelley, underwriting officer; Dan Curran, underwriting officer; Bo Adams, MountainGuard program manager; and Tim Hendrickson, MountainGuard program manager.
AmWINS Program Underwriters, a managing general agency specializing in affinity and program management, has locations in Camp Hill, Penn; Charlotte, N.C.: Dallas, Tex.; and Farmington, Conn.
AmWINS said decisions on offices for the combined program business will be made after the acquisition closes.
The sale will still leave Willis Towers Watson with some program business. "Willis Towers Watson continues to manage a handful of select insurance programs and we will be transitioning these businesses to a new underwriting platform," the company told Insurance Journal.
Earlier this month, Willis Towers Watson agreed to sell its usage-based insurance (UBI) assets to Octo Telematics, the London-based telematics provider for the auto insurance industry. These UBI assets include Willis Towers Watson's DriveAbility solution and the DriveAbility Marketplace. The financial details of that transaction were not disclosed. The two said they will create a partnership to develop insurance products.
Was this article valuable?
Here are more articles you may enjoy.