AmWINS Group Inc., the Charlotte, N.C.-based independent wholesale distributor of specialty insurance products, announced that Robert "Bob" Petrilli has been named president of the firm's underwriting division, effective immediately.
AmWINS' underwriting division offers a variety of P/C programs for specific product lines, industry segments, and business types. With decades of experience in highly specialized markets and industry niches, AmWINS underwriters have earned the trust of major carriers.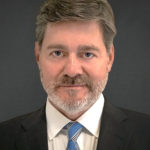 As president of the division, Petrilli will oversee 11 operating companies that offer more than 60 in-house programs, representing over $1.7 billion in underwritten premium and the largest MGA platform in the United States.
"Our underwriting division has seen incredible expansion over the last 24 months, and we expect that this accelerated growth will continue," said Scott M. Purviance, chief executive officer of AmWINS. "Based on his vast leadership experience and underwriting expertise, as well as his record of creating profitable growth, we believe that Bob is the ideal leader to guide the strategic direction of the division."
An industry veteran, Petrilli served as CEO, North America for Swiss Re Corporate Solutions and Group Managing Director for Swiss Re Group from 2006 to 2017. Prior to his tenure at Swiss Re, Petrilli worked at General Electric Industrial Risk Insurers (IRI) and GE Global Asset Protection Services (GE GAPS) in a variety of leadership roles, including chief underwriting officer and chief operating officer.
Petrilli also served on the board of directors for Westport Insurance Corp., First Specialty Insurance Corp., Industrial Risk Insurers, and NAS Group.
"I am excited to join AmWINS, the premier wholesale distributor in the United States," said Petrilli. "I look forward to helping the underwriting division achieve new levels of success while creating and maintaining strong and sustainable bonds with our carrier partners."
Petrilli received his Juris Doctor from Creighton University School of Law and his bachelor's degree in Economics from Iona College.
Source: AmWINS Group
Topics Underwriting
Was this article valuable?
Here are more articles you may enjoy.