The Occupational Safety and Health Administration is reminding employers they face a Feb. 1 deadline.
That is the deadline for employers to post a copy of OSHA's form 300A, which summarizes job-related injuries and illnesses logged during 2018.
Each year, from Feb. 1 to April 30, the summary must be displayed in a common area where notices to employees are usually posted.
Businesses with 10 or fewer employees and those in certain low-hazard industries are exempt from OSHA recordkeeping and posting requirements. OSHA's Recordkeeping Rule webpage provides more information on recordkeeping requirements.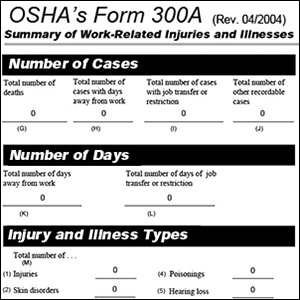 Topics Workers' Compensation Commercial Lines Business Insurance
Was this article valuable?
Here are more articles you may enjoy.