American International Group announced that Rich Baich will join the company as senior vice president, chief information security officer, effective April 22.
In this role, Baich will lead the firm's global cybersecurity risk management program and help drive information security strategy for the company. His responsibilities will include defining information security requirements, implementing industry-leading technology solutions and providing oversight on information security risks associated with the roll-out of new technology platforms and systems.
He will report to John Repko, chief information officer.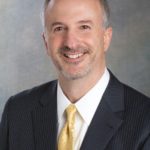 Baich is joining AIG from Wells Fargo & Co., where he has served as chief information security officer since 2012. In this role, he oversaw information security strategy and governance, identity and access management, security engineering, line-of-business engagement, and cyber defense and monitoring. He was previously a principal at Deloitte & Touche, where he led the Global Cyber Threat and Vulnerability Management practice.
Baich's other security leadership roles include serving as Naval Information Warfare Officer for the National Security Agency, senior director for professional services at Network Associates (now McAfee), and, after 9/11, special assistant to the deputy director for the National Infrastructure Protection Center at the Federal Bureau of Investigation. He retired from the military after more than 20 years of active and reserve service.
Baich was appointed by President Trump to the National Infrastructure Advisory Council in 2018 and he also serves on FEMA's National Advisory Council as its cybersecurity expert.
Source: AIG
Was this article valuable?
Here are more articles you may enjoy.