Is succession planning a priority for independent agencies? How prepared are they for transition of ownership?
The latest Channel Harvest Research survey, "Agent Voices 2019," reveals nearly half of agency principals do not anticipate changing ownership, while the other half is expecting to sell or turn over the reins at some point. The research was cosponsored by Insurance Journal.
"Despite a steady stream of discussion about perpetuation, true succession planning takes a back seat for nearly half of agencies surveyed," said Josh Miller, research director at Channel Harvest. "About 45% of respondents told us they do not have a succession plan in place."
Of those agencies that have recently sold or plan to sell, the survey shows an overwhelming preference to pass the agency on to a family member, selling out to other principals or making producers part owners. Nearly 8 in 10 respondents fell into this group, while 15% said they have an external succession plan, which calls for them to sell to another agency or an agency partnership group or aggregator.
Agencies that have thought less about succession planning tend to have a much different view, with only 30% preferring to transition to someone already in house and 27% hoping to sell to an outside party.
"Internal and external succession are fairly evenly preferred among those agencies that do not have a plan, but perhaps more telling, the largest percentage (44%) aren't sure what strategy they prefer," Miller said.
This year's Channel Harvest survey goes into detail on succession planning, asking principals what they feel are the greatest challenges to a successful transition and areas where they feel they need the most help, such as finding and developing future leaders, incorporation and financial/tax issues. Details are available in the written report, which is available for purchase.
The 12th annual Channel Harvest survey was in the field from January 7 to March 31 and completed by nearly 7,000 respondents in every agency role – from principals to producers to CSRs. Each year Channel Harvest partners with carriers to pulse agents on company performance and other important issues. This year's carrier panel included Allstate, Amerisure, Encompass, Foremost, Hanover, Kemper, Liberty Mutual, Nationwide, Penn National, Progressive and Safeco.
For more information and to purchase the report as well as the data containing all responses, contact Ellen Wallace, Channel Harvest's director of industry relations, at ellen@channelharvest.com.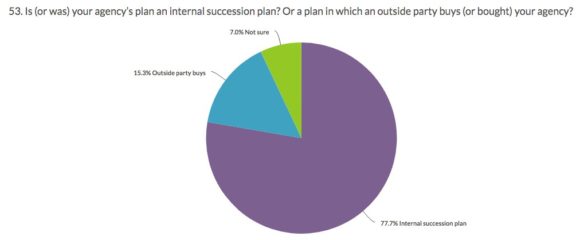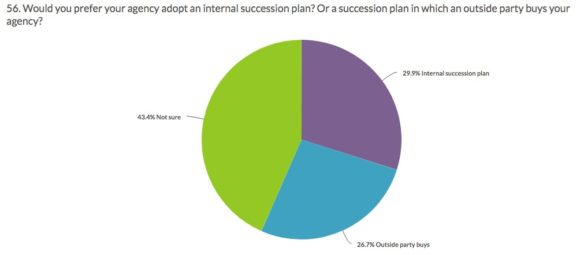 Was this article valuable?
Here are more articles you may enjoy.