HealthMarkets and The Co-operators won the most awards overall, six each, including two Best of Show Awards, at this year's annual Insurance Marketing and Communications Association (IMCA) awards gala.
They were followed by AIG and VGM Insurance Services, each winning five awards; VGM won the most Best of Show Awards, with four.
Arthur J. Gallagher won the popular SAMMY Award given to the entry voted by peers to be the best overall work among all of the IMCA Showcase Award of Excellence and Best of Show winners displayed at the conference. Gallagher earned the SAMMY Award for its "College Student Insurance Campaign."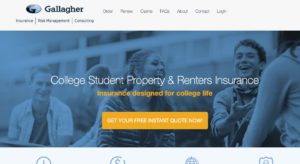 More than 80 awards were presented in 36 distinct categories to organizations from across the United States and Canada to recognize "outstanding marketing and communications products."
Judging criteria for each of the 2019 IMCA Showcase Awards' 36 categories included background (why was the program or product created), target audience, objectives (what was the intended outcome/strategy and measurable success criteria) and results versus established metrics.
More than 45 judges participated in the virtual judging process of the 203 entries. Judges included advertising, marketing, public relations and corporate communications executives from across North America.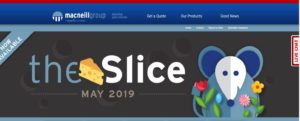 "It's an honor to recognize the top creativity and strategy in our field," said Emily Hathcoat, chair of the board of directors and vice president, marketing at Risk Placement Services. "This award-winning work reinforces the importance of marketing and communications in the insurance industry and gives us all an opportunity to celebrate those whose work makes a positive impact."
Other winners of Best of Show Awards included: Aviva, Aon Affinity, COUNTRY Financial, Foremost Insurance, Gallagher, The Hanover Insurance Group, Inc., IMA Financial Group, MacNeill Group, MAPFRE Insurance, Missouri Employers Mutual, NORCAL Group, Pappas MacDonnell, SageSure Insurance Managers, Sun Life Group Benefits Marketing & Communications and UFG Insurance.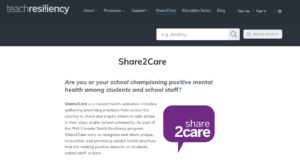 Additional Award of Excellence winners included: AIG, The American Equity Underwriters, AON Affinity, Applied Underwriters, California Earthquake Authority, Chubb, Eastern Alliance Insurance Group, EMI, Falvey Insurance Group, Foremost Insurance, Gallagher, IAT Insurance Group, J. S. Held, MacNeill Group, Inc., Manulife, Missouri Employers Mutual, NORCAL Group, Orchid Insurance, PayneWest Insurance, ProAssurance, ReSource Pro, SageSure Insurance Managers, Shelter Insurance, Sun Life Group Benefits Marketing & Communications, UFG Insurance, USI Insurance Services, Vertibrands and Westfield Insurance.
Was this article valuable?
Here are more articles you may enjoy.