Liberty Mutual Insurance has appointed David Perez to the post of chief underwriting officer, North America, for its Global Risk Solutions commercial and specialty lines insurer and reinsurer.
In this new role, Perez will partner with underwriting leaders in GRS's North American businesses on underwriting strategy and operations. He will also oversee training and development of the underwriting team.
Perez has been with Liberty Mutual since 2012, most recently as executive vice president of National Insurance Specialty. Prior to joining Liberty Mutual, he was with wholesale broker Glaucon Risk Group and in his career has also worked at Torus Insurance, Chartis and Starr Excess.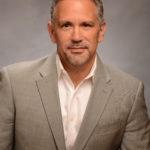 Topics Underwriting
Was this article valuable?
Here are more articles you may enjoy.