The Travelers Companies announced that it will accelerate commission payments to eligible agents and brokers to help them ease liquidity concerns due to the COVID-19 crisis. In total, Travelers said it is accelerating more than $100 million, which it called "a significant boost of cash flow to its distribution partners when they need it most."
The company said that the commissions being accelerated were accrued in the ordinary course of business during the quarter ended March 31, and this program will not have a significant impact on the company's results.
"As so many are facing a significant financial burden due to the COVID-19 pandemic, we want to show our agent and broker partners, many of whom are small business owners, our support at this challenging time," said Alan Schnitzer, chairman and chief executive officer. "Independent agents and brokers not only provide invaluable counsel and care to our customers but also play a critical role in the U.S. economy, and we are committed to standing by them."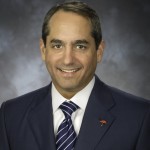 Bob Rusbuldt, president and chief executive officer of the Independent Insurance Agents & Brokers of America, said, Travelers has always been the "premier supporter of independent agents and brokers, and the Travelers Distribution Support Plan takes that support to a whole new level."
The advanced payments to agents is one of several steps Travelers is taking during the crisis to help.
It has pledged $5 million to COVID-19 relief efforts to assist families and communities in North America, the United Kingdom and Ireland.
It is suspending cancellation and non-renewal of coverage due to nonpayment through May 15 for all of its U.S. customers and it is relying more on digital and virtual tools for claims and audits.
Its workers' compensation programs are providing telemedicine and tele-rehabilitation options for injured employees.
The company has even repurposed its Hartford, Conn. kitchen facilities to aid nonprofits in the preparation and delivery of meals.
A number of insurers are coming forward with ways to help during the crisis, with many offering flexible payment plans and donating to charities.
Chubb announced it is donating $10 million to relief efforts and pledged not to layoff any of its 33,000 employees around the globe during the crisis.
Travelers Insurance is advancing commission payments to its insurance agents and giving $5 million to relief efforts among other efforts.
Silicon Valley-based insurance company, Go, is now offering a 50% discount on auto insurance to all essential workers in Texas who are on the front lines of the COVID-19 crisis. Go has partnered with Redpoint County Mutual Insurance Co. to offer coverage in Texas.
Small business insurer Next Insurance is cutting April premiums by 25% for its customers with general liability, professional liability and commercial auto policies to help them get through the coronavirus crisis.
Was this article valuable?
Here are more articles you may enjoy.