Insurance carriers are continuing to step forward with offers of help for customers and communities affected by the coronavirus crisis.
Allstate announced that its Allstate, Esurance and Encompass personal auto insurance customers will receive a Shelter-in-Place Payback, a premium credit that recognizes that people are driving less during this emergency. Most customers will receive 15% of their monthly premium in April and May, totaling more than $600 million. Customers will receive the money back through a credit to their bank account, credit card or Allstate account.
The insurer said the fastest way for customers to receive this payback is to utilize the Allstate Mobile app and it is working with state insurance regulators to make that happen.
Wilson told reporters that Allstate's telematics data shows that people are driving between 35% and 50% fewer miles in most states.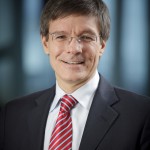 Allstate is also offering free identity protection to all Americans in recognition of the heightened exposure to cybercrime likely as more people work, take classes and visit friends virtually. Allstate is making the Allstate Identity Protection product free for the rest of the year with no opt-out-requirement. This product helps protect people from identity theft and financial fraud and provides more control over information shared digitally. U.S. residents can get the free identity protection product through Dec. 31, 2020, regardless of whether they are already Allstate customers, by signing up in April or May.
"This crisis is pervasive. Given an unprecedented decline in driving, customers will receive a Shelter-in-Place Payback of more than $600 million over the next two months. This is fair because less driving means fewer accidents. We are also providing free identity protection for the rest of the year to all U.S residents who sign up, since our lives have become more digital," said Tom Wilson, chair, president and chief executive officer.
Allstate will also delay insurance payments without penalty for those facing financial issues. Auto and homeowners insurance customers may choose to delay two consecutive premium payments. Customers also can choose to pay what they can afford.
As previously reported, Allstate is expanding insurance coverage for customers who use their personal vehicles to deliver food, medicine and other goods for commercial purposes. Standard personal auto insurance policies typically exclude this coverage. Many people have started delivering goods to help others, earn money and to support businesses and social service organizations that have expanded their delivery services.
Was this article valuable?
Here are more articles you may enjoy.