Independent insurance brokerage Lockton two key leaders to support the company's planned growth trajectory.
Hiram Marrero, currently executive vice president and regional executive officer with Lockton, will assume the role of president, global growth officer, reporting to Ron Lockton, chairman of the board. He will develop and execute on the firm's growth strategies internationally.
Also, Said Taiym, Lockton's current chief digital officer, will assume the role of U.S. chief operating officer, reporting to Peter Clune, global CEO.
These two announcements follow November's announcement of Clune becoming global CEO as Ron Lockton assumes the role of chairman.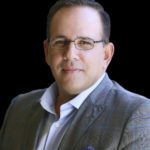 Marrero has been in the industry since 2000 and joined Lockton Companies in 2016. Prior to joining Lockton, he was with Willis Towers Watson for 12 years He has been a key contributor to Lockton's Producer Life Cycle program aimed at recruiting, onboarding and developing top producer talent.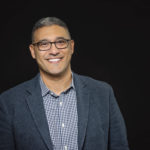 Taiym has more than 10 years of experience in the insurance industry. He joined Lockton in June 2018, prior to which he was senior vice president and chief information officer for AF Group, a workers' compensation insurance organization. He has also worked at XL Catlin, Zurich Financial and Accenture. He currently serves on the advisory board for College of Business at the University of Illinois at Chicago and as chairman of the board of the Capital Area IT Council in Lansing, Michigan.
Source: Lockton
Topics Leadership Lockton
Was this article valuable?
Here are more articles you may enjoy.