San Francisco, Calif.-based Woodruff Sawyer today announced Andy Barrengos has been appointed CEO and chairman by the board of directors. Stan Loar is to be honored with the title of chairman emeritus.
In addition, Woodruff Sawyer's board has introduced the new position of presiding director, which will rotate annually among board committee chairs. Chuck Shoemaker, Woodruff Sawyer's senior vice president and audit chair, will take on this position effective immediately.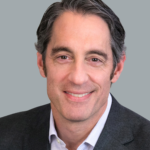 Loar joined Woodruff Sawyer and its board in 1976, and became the firm's CEO in 1995, vice chair in 2008 and chairman in 2013.
Loar has been involved in the global insurance community for more than 50 years.
He has held key leadership roles in major industry organizations worldwide, including as a current board member of the World Federation of Insurance Intermediaries and of Bermuda captive PAR Ltd. He is the former chairman of both Assurex Global and the Western Association of Insurance Brokers, and was the treasurer and a board member of the National Association of Insurance Brokers. He also served as a member of the board for CIAB for several decades.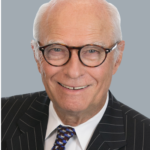 Barrengos was named CEO in 2016, becoming Woodruff-Sawyer's sixth CEO in the 102-year history of the firm. Barrengos joined Woodruff Sawyer in 1996.
Woodruff Sawyer is one of the largest insurance brokerage and consulting firms in the country, servicing of more than 4,000 companies. The firm has offices throughout the US, and global reach on six continents.
Was this article valuable?
Here are more articles you may enjoy.