Global reinsurance broker Guy Carpenter & Co. has started a new dedicated unit to provide services to insurance carriers and managing general agencies (MGAs) operating in the program business market.
The new unit, GC Access, offers a range of services including carrier and reinsurance transactions, captive support, insurtech expertise and program startup roadmaps.
Guy Carpenter said the new unit helps clients develop "fully-optimized" programs by tapping into its expertise, analytics, global reach and network of insurer and reinsurer relationships to match MGAs and carriers.
GC Access is supported by a team of program brokers, contract specialists, modelers and actuaries and provides fully integrated services across business planning, program carrier selection, capital advisory, and modeling support.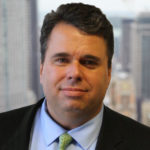 "GC Access truly represents the scale and scope of capabilities and expertise that Guy Carpenter can bring to support this important client segment," commented John Trace, CEO of North America at Guy Carpenter.
The team is led by Michael Jameson, who has been appointed president of GC Access. Previously head of Guy Carpenter's Program division, Jameson will be responsible for overseeing all activities across the new unit and will report to Trace.
Was this article valuable?
Here are more articles you may enjoy.