National wholesaler insurance broker CRC Group announced changes to the company's senior leadership team effective January 1, 2021.
Ron Helveston currently CEO, Commercial Solutions, is retiring and will be succeeded by Mike Brennan, who is currently president, Commercial Solutions.
In addition, Neil Kessler, currently chief operating officer, CRC Group, will become president and chief operating officer, CRC Group.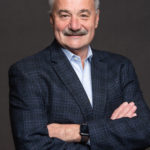 Helveston has worked in the insurance industry for more than 40 years, with more than 36 years with CRC. Helveston joined CRC in 1984 as the company's ninth employee, and he has helped shape CRC Group into one of the top wholesale brokers in the U.S.
Chicago-based Brennan, who has more than 33 years in the insurance industry, will succeed Helveston as CEO of CRC Group's Commercial Solutions Division and will assume responsibility for leadership and growth of all of CRC Group's brokerage and binding operations. Brennan has been part of CRC's leadership team since joining the firm through its Swett & Crawford acquisition in 2016. Most recently, Brennan led the company's efforts to hire a record 90+ producers in the last year to expand the company's producer ranks. Brennan has more than 33 years in the insurance industry.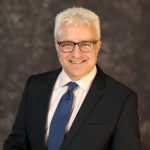 Dallas-based Kessler will be promoted to president and COO of CRC Group. Kessler has worked in a variety of leadership roles in his 10 years at CRC Group and his 17 years in the wholesale business. Kessler has been a leader in the expansion of CRC Group and the development of firm's strategic initiatives, including its data and analytics platform. In addition to his current responsibilities, Kessler will assume responsibility for CRC Group's mergers and acquisitions strategy as well as leader the company's program business and J.H. Blades divisions.
Both Brennan and Kessler will report to Dave Obenauer, CEO.
Was this article valuable?
Here are more articles you may enjoy.