Jaime Tamayo is returning to MAPFRE North America to be chief executive officer, a post he relinquished in 2016 after eight years to become CEO of international operations for the insurer.
In his return, Tamayo is succeeding his successor, Alfredo Castelo, as president and CEO of Massachusetts-based MAPFRE North America.
Castelo has been named chief business and clients officer for MAPFRE Group and will also have oversight responsibility for MAPFRE's Eurasia region.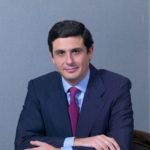 Tamayo will be joined by Jose Manuel Corral, who has assumed the newly-created position of chief operating officer at MAPFRE USA. Corral, who most recently served as MAPFRE Group's chief business and clients officer in Spain, will oversee MAPFRE USA's day-to-day insurance operations.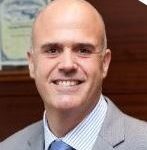 Since joining the company in 1993, Tamayo has held a number of executive positions at MAPFRE in the United States, Spain and Puerto Rico. Under his previous leadership at MAPFRE USA, the company solidified its market position in Massachusetts, where MAPFRE is the largest auto, homeowners and commercial auto insurer. He also led the transformation of MAPFRE's U.S. distribution channels, including the company's entry into the digital arena.
Corral also joined MAPFRE in 1993 and has served in several executive positions including deputy general director of business at MAPFRE in Spain; regional director of business and clients for the company's Iberia regional area; and deputy general director of the corporate business, clients and innovation area.
The moves are part of a global realignment of its management teams in key regions that MAPFRE announced in September.
Was this article valuable?
Here are more articles you may enjoy.