Crum & Forster Adds Srygley in Captives, Gig Economy Roles
Further strengthening its Captive Solutions and Sharing (Gig) Economy practices, Crum & Forster's Accident & Health (A&H) Division has appointed C&F veteran Mark Srygley to help drive its efforts in those key disciplines.
With respect to captives, C&F is working to provide specialized coverage for unusual or hard-to-insure risks. These new offerings can include both standard lines of business for both accident and health and property/casualty and extend to all other lines.
A&H Vice President David Kaplan will lead the initiative along with Srygley.
Regarding the sharing economy where clients often require one-of-a-kind and creative insurance products, the group is putting in place a "single-stop" approach for clients whose needs require strategies and solutions across multiple disciplines.
"We have a tremendous opportunity here to offer the market new, innovative products and solutions that can fit a multitude of needs for our clients – both in the A&H and P&C space," said Srygley, who comes to his role from the company's P/C side, most recently as senior vice president, Underwriting and Business Development.
Throughout his 30-plus-year C&F career, Srygley has helped create custom insurance solutions for large and complex clients in non-traditional industries.
Cybersecurity Specialist Lopez joins U.S. Team for Mosaic Insurance
Cybersecurity specialist Daisy Lopez has joined Mosaic, as the new insurer expands its U.S. team of underwriters in the increasingly relevant product line.
At Mosaic, she will specialize in assessing and underwriting complex cyber risks across North American markets.
Previously, she worked at Crum & Forster as product manager for large lawyers and accountants professional liability portfolios. She was involved in the underwriting of miscellaneous E&O, cyber liability, and technology E&O, and managed a team of underwriters in Chicago and the New York metropolitan area. Before that, she worked for Lockton, where she assisted professional services firms with the placement of property/casualty, professional and management liability coverage needs.
Mosaic launched in February this year and began underwriting cyber insurance globally April 1 through teams based in Chicago and London. The product line is one of six offered by the specialty insurer, with underwriting already underway in political violence and political risk lines.
Based in New York, Lopez will be vice president, Production Specialist, Cyber, reporting to Mosaic's head of Americas Cyber, Brian Dusek.
CLARA Analytics Names Wilson as Chief Executive Officer
California-based CLARA Analytics, a provider of artificial intelligence (AI) technology in the commercial insurance industry, announced that Heather H. Wilson has been named as chief executive officer.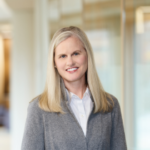 Previously, Wilson was the chief data officer of AIG, responsible for the firm's enterprise data program and next-generation data infrastructure. While at AIG, she was named the Insurance Woman of the Year by the Insurance Technology Association for her data innovation work. Furthermore, she was appointed to the U.S. Treasury Financial Research Advisory Committee in Washington, D.C., in 2015 for her data program experience.
In addition, Wilson was global head of Innovation and Advanced Technology at Kaiser Permanente, responsible for data-driven analytical programs.
Outside of the insurance space, Wilson served as chief data officer of Citigroup and global head of Decision Management, responsible for spearheading new analytical capabilities companywide. As executive vice president, Chief Data Scientist of L Brands, an American fashion retailer, Wilson led several transformational data-oriented initiatives.
Wilson currently sits on Equifax's board of directors, serving on the Audit Committee and Technology Committee.
Liberty Mutual Insurance Appoints Cook to Lead IronHealth
Dennis Cook has been appointed president, IronHealth, Global Risk Solutions North America, which offers specialty healthcare liability and medical stop loss products.
Cook joined Liberty Mutual four years ago. Most recently, he served as IronHealth's Chief Liability Officer, where he successfully led an operation with $220 million in gross written premiums. Prior to joining Liberty Mutual, Cook was at AIG.
He succeeds Lainie Dorneker, who was named IronHealth president in 2018 and is now head of healthcare at Bowhead Specialty in Miami.
In addition to Cook, Liberty Mutual has appointed Robert Hatcher as chief underwriting officer, Stop Loss. Hatcher will report to Cook and lead Liberty Mutual's medical stop loss offering.
Was this article valuable?
Here are more articles you may enjoy.