Northwestern University has received the largest gift in its history, $480 million, from Patrick G. Ryan, founder and former long-time CEO of Aon Corp, and now chair of Ryan Specialty Group, and his wife, Shirley W. Ryan, co-founder and long-time chair of the pediatric clinic Pathways Center.
The Ryans' gift will support educational and research initiatives in the fields of applied microeconomics, business, digital medicine, neuroscience and global health, as well as translational research at Northwestern University Feinberg School of Medicine and the redevelopment of Ryan Field.
The school said that the Ryans' gift pushed its "We Will" fundraising campaign over the $6 billion mark, making it one of the largest fundraising campaigns in the history of higher education.
Even before this latest gift, the Ryan Family was already the largest benefactor in Northwestern's history. Their philanthropic support has benefited areas across the University, including scientific research, faculty, academic programs, student access and success, performing arts and athletics.
Patrick G. Ryan is a 1959 Northwestern graduate. He received his undergraduate degree in business from what was then called the School of Business and now is named the Kellogg School of Management. He also received an honorary degree from the University in 2009 in appreciation for his 14 years of service as chairman of Northwestern's Board of Trustees. In 2013, he was inducted into Northwestern's Athletics Hall of Fame.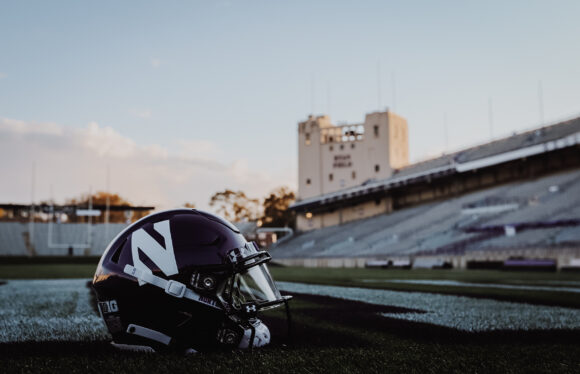 Shirley Welsh Ryan is a 1961 Northwestern graduate. She received her undergraduate degree in English from what was then called the College of Arts and Sciences and is now named the Weinberg College of Arts and Sciences.
Patrick Ryan's first business venture while a student involved selling scrapbooks to fellow students, which paid for his Northwestern education. Ryan founded and served for 41 years as CEO of Aon Corp., a leading global insurance broker. At the time of his retirement, Aon had nearly $8 billion in annual revenue with more than 500 offices in 120 countries.
In 2010, Ryan founded Ryan Specialty Group, an insurance wholesale broker and a managing underwriter. mRyan currently serves as chairman and CEO of Ryan Specialty Group Holdings, Inc., which completed its initial public offering in July 2021.
Shirley Ryan is nationally recognized for her 40-year work to advance the infant brain's innovative capacity to learn motor milestones. Two U.S. presidents have appointed her to the National Council on Disability. She co-founded and for 33 years chaired Pathways Center, a pediatric multi-disciplinary clinic. She also founded the Pathways Medical Round Table to guide content for Pathways.org, which assists parents in tracking and improving infant motor, sensory and communication milestones.
She also founded, in 1976, and directs Northwestern's graduate-level Learning for Life series and is a charter member of the Northwestern Women's Board.
Source: Northwestern University
Topics Education Leadership Universities
Was this article valuable?
Here are more articles you may enjoy.