Starr Insurance announced that Christopher Magee has joined Starr as vice president, international head of Financial Lines and Professional Liability, a new position focused on growing the business outside the U.S. and helping clients manage their risks around the world.
Magee has more than 25 years of financial lines management experience at large U.S. multinational insurance companies in the U.S., Canada, U.K. and Switzerland. Throughout his career, he has specialized in financial and professional liability risks.
A graduate of the University of Rhode Island, Magee recently relocated from London and will be based in New York City.
***
Hub Int'l Names Hartman EVP, Strategic Client Service Operations
Hub International Ltd., the Chicago-based global insurance brokerage and financial services firm, announced Robert Hartman has joined a newly created position as executive vice president of Strategic Client Service Operations and the firm's Executive Management Team to focus on elevating HUB's client experience.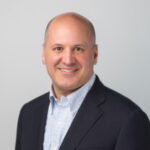 As a member of HUB's Executive Management Team, Hartman will report to Marc Cohen, president and CEO of HUB.
With more than 20 years of experience in operational leadership, management consulting and business development, Hartman comes to HUB from AXIS Capital, the global specialty insurance and reinsurance firm, where he was most recently the chief operating officer and held various roles including senior vice president of business development.
Prior to that, Hartman was a partner at global management consulting firm McKinsey & Co. He began his career as a Naval Flight Officer in the U.S. Navy. Hartman received a Master of Business Administration from Harvard Business School and a Bachelor of Science in Mathematics from the U.S. Naval Academy.
Was this article valuable?
Here are more articles you may enjoy.