Federal agencies, state and local governments continue to support and assist those affected by flooding in Louisiana.
Since President Obama's major disaster declaration to 20 parishes in south Louisiana, the Federal Emergency Management Agency says more than 128,000 households have registered for assistance, with more than $385 million already approved for those living in the Baton Rouge metro area.
That includes $108 million in advanced flood insurance payments and $277 million for temporary rental assistance, essential home repairs, and other disaster-related needs.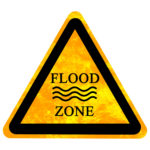 FEMA says more than 1,700 families are being housed in hotels or motels through their program to provide short-term lodging.
The Small Business Administration is providing low interest loans to citizens and businesses to assist with uninsured and underinsured flood-related losses. So far, FEMA says the SBA has approved $56 million in disaster loans.
Related:
Copyright 2020 Associated Press. All rights reserved. This material may not be published, broadcast, rewritten or redistributed.
Was this article valuable?
Here are more articles you may enjoy.