Authorities say a worker in Pine Bluff, Ark. has died after he was electrocuted at a cottonseed oil plant.
Pine Bluff police say the employee was changing switches in an electrical cage at Planters Cotton Oil Mill on Monday when he was electrocuted. The Jefferson County Coroner's Office identified the worker as 62-year-old Samson Staton.
According to the Pine Bluff Commercial, another worker who was in the cage at the same time notified supervisors of the accident.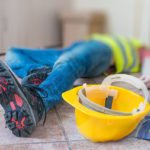 The death is under is under investigation.
Copyright 2021 Associated Press. All rights reserved. This material may not be published, broadcast, rewritten or redistributed.
Topics Arkansas
Was this article valuable?
Here are more articles you may enjoy.