The Surplus Lines Stamping Office of Texas (SLTX) board of directors announced that SLTX Executive Director Norma Essary will separate from employment, effective Oct. 17, 2019.
The board voted Sept. 17 to relieve Essary of her duties. Essary will be on paid administrative leave until Oct. 17.
Chief Financial Officer Kyle Bolls will act as interim executive director.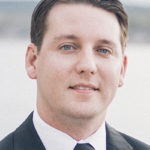 The SLTX Board of Directors will meet on Oct. 7 to determine an appropriate course of action to hire a new executive director.
Was this article valuable?
Here are more articles you may enjoy.