Claims services provider Crawford & Company has appointed Maureen Westling vice president of U.S. Catastrophe Services Operations. She is based in Dallas.
In the newly created role, Westling will be responsible for the strategic and tactical direction, as well as the operations and financial performance of U.S. Catastrophe services. She will focus on strengthening and building relationships with new and existing CAT clients and will be instrumental in delivering Crawford's comprehensive innovation solutions to the marketplace.
Westling has previously served in a variety of leadership roles for insurance carriers and independent adjusters. Most recently, she served as managing director of claims for National Flood Services. Before that role, Westling spent 36 years with Nationwide Insurance running largescale units around the country for both man-made and natural disasters.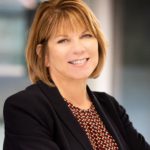 Based in Atlanta, Crawford & Company is an independent provider of claims management and outsourcing solutions to insurance companies and self‐insured entities with an expansive global network serving clients in more than 70 countries.
Source: Crawford & Company
Topics USA Catastrophe
Was this article valuable?
Here are more articles you may enjoy.