Wholesale insurance broker Midlands Management Corp. has appointed Michael Robbins to a brokerage position in Dallas.
Robbins will be responsible for the solicitation of new and renewal commercial business for large and complex accounts. Through technical collaboration and guidance, he will partner with retail agents nationwide to deliver complete coverage solutions.
Robbins brings more than 10 years of experience, including technical underwriting expertise, longstanding relationships in the industry and a number of years as a commercial producer for a retail agency. His appointment supports the company's strategic direction, strengthening agency relationships as well as meeting the growing demand for value-added brokerage.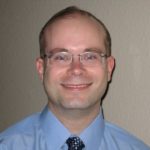 Midlands Management maintains a specialty in work injury benefits, especially excess workers' compensation, Texas non-subscriber and occupational accident.
Source: Midlands Management Corp.
Topics Agencies
Was this article valuable?
Here are more articles you may enjoy.