The Independent Insurance Agents of Texas (IIAT) has installed Gaylon Brown of TexCap Insurance in Dallas as the group's chair-elect for 2020-2021.
Brown was named to the post during IIAT's annual business meeting, which was held virtually on June 10.
Brown is CEO and managing partner of TexCap Insurance in Dallas. He began his insurance career with Millerman & Millerman Insurance Agency (M&M). Brown became a partner at M&M in 1975, which was later sold to Brook Crawford & Associates in 1992, and subsequently to Hilb, Rogal & Hamilton (HRH) in 1994. Brown served as executive vice president of HRH until his resignation in October 2005, at which time he helped found TexCap Insurance.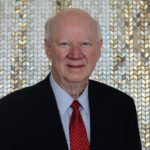 Brown has served on many insurance company advisory boards, state and local associations, and committees. He is a past president of the Independent Insurance Agents of Dallas.
Source: IIAT
Was this article valuable?
Here are more articles you may enjoy.