SBMP Hires Jim Brzozowski as Executive Director
SBMP Insurance Group has hired Jim Brzozowski to serve as executive director.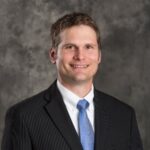 Brzozowski comes to SBMP with 16 years' experience in the P&C industry. During that time, he has worked in various roles in business development, underwriting and product management.
Founded in 1989, SBMP Insurance Group represents 21 individually owned agencies with 37 locations throughout the state of Texas.
Alera Group Promotes Bill Brown to Managing Director in South-Central Region
Alera Group has promoted Bill Brown to managing director in the South-Central region overseeing growth and operations in Alabama, Arkansas, Kansas, Kentucky, Louisiana, Mississippi, Missouri, Oklahoma and Texas.
Bringing 20 years of industry expertise, Brown most recently served as a managing partner within Alera Group. He has a dynamic vision regarding organic and acquisitive growth, operational efficiencies and collaboration, all of which will help Alera Group succeed in the South-Central region.
Topics Talent Human Resources
Was this article valuable?
Here are more articles you may enjoy.