Florida regulators have released a report into Citizens Property Insurance Corp., finding that the state-backed company failed to sufficiently negotiate outside vendor contracts and review travel and other expenses, while giving it high marks for responding to policyholders' claims.
Regulators launched the market conduct report late last year at the request of Rep. Frank Artiles (R-Miami-Dade). At the time, Artiles took exception to the insurer's now-discarded plan to loan private insurers part of Citizens' surplus in exchange for removing policies from the insurer.
The report covers the time period between July 1, 2010 and June 30, 2012.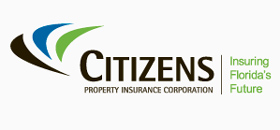 One of Citizens operations that came to light under the report is its procedures for soliciting the services of outside vendors such as legal counsel and other administrative functions.
Under Florida law, contracts offered for services costing between $2,500 and $25,000 must be made through informal bids or written or verbal quotes. Contracts exceeding $25,000 require competitive bidding unless they are provided by sole-source vendor or are exempt from the bidding process after being deemed as an emergency or statutory need. And contracts exceeding $100,000 must be approved by the insurer's board of directors.
As of June 2012, the insurer had contracted with 489 vendors for a total of $604 million. Between June 2012 and July 2012, the insurer received 3,261 purchase orders totaling nearly $107 million.
Roughly 20 cents per every premium dollar is paid for services provided by outside vendors.
Regulators, however, reported that in some instances there was a large difference in between the amount issued by low bidders for contracts and the amount the insurer paid the vendor it used. The report calls for a greater emphasis on negotiating the lowest price possible.
While not delving in detail into the controversies associated with insurer's travel and expenses, regulators said that while the insurer had policies in place, it did not have specific expense policies. Since then, Citizens has adopted state travel guidelines and additional controls on such expenses.
In addition to reviewing Citizens expenses, the report provides some insight into the insurer's workload for complaints and claims handling.
Regulators largely give Citizens high marks for handling consumer complaints, which as a percentage of its 1.3 million policyholders is relatively minor. During the time period studied, the insurer only received 2,969 complaints, which averaged about 1,000 per year. Most of those complaints were responded to within two days and resolved.
When it comes to claims, the insurer paid out more than $1 billion in claims numbering 76,997. Specifically, it paid out $281 million in the second half of 2010, $600 million in 2011, and $147 million in the first half of 2012. Of those claims, 75 percent were resolved within 60 days.
Regulators, after reviewing 164 claims files, only found 14 instances where claims handlers failed to follow written underwriting guidelines.
The market conduct report is the second such report of Citizens since the insurer became embroiled in controversy following allegations of executive misconduct, excess travel and other expenses, and misuse of funds. Earlier this year, the state's Inspector General released a report that was far more critical of the insurer.
Both Florida State Senator Joseph Abruzzo (D-Palm Beach) and Artiles have filed bills calling for the creation of an independent inspector general to oversee Citizens complaints, employee issues and other practices.
Citizens' officials have expressed support for the legislation.