Florida's insurance regulator's tenure could be coming to an end after more than a decade as the newly re-elected governor looks to shake up his administration by replacing the heads of state agencies.
Rumors have been circulating that Insurance Commissioner Kevin McCarty may not survive the transition into Governor Rick Scott's second term. And Scott's office isn't exactly stopping them.
McCarty, who has worked for the state for the past 26 years, has headed the Office of Insurance Regulation (OIR) since 2003 when the post became appointed as opposed to an elected position. By law, the insurance commissioner now serves at the pleasure of the governor and the state Cabinet, which includes the chief financial officer, Jeff Atwater, the attorney general, Pam Bondi, and the agricultural commissioner, Adam Putnam.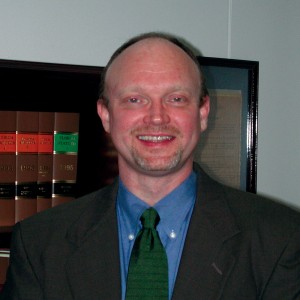 During McCarty's tenure he has worked for three governors and navigated the political waters and market realities in a state where insurance is frequently in the headlines.
McCarty's influence can be seen in major insurance issues including workers' compensation, automobile personal injury protection insurance and homeowners insurance.
During his career, McCarty has alternatively been seen as both pro-and anti-insurance industry at different times.
He has been recognized by his peers, having served as president of the National Association of Insurance Commissioners (NAIC). He was just named chair of the NAIC's International Insurance Relations Committee.
One sign that McCarty may be on the way out is Scott's unwillingness to say whether he will return or not.
The News Service of Florida reported that in a letter to CFO Atwater on Tuesday, Scott wrote that he hoped the Cabinet could "begin a search for new leadership" at the Office of Insurance Regulation, the Office of Financial Regulation and the Department of Revenue.
Scott's spokesperson Jackie Schutz said it is important for a governor to have new leaders and new ideas heading into a second term. While not addressing McCarty specifically, Schutz laid out the rationale for finding a replacement for McCarty.
"Executive office positions are not lifetime appointments and for the same reason there are term limits in elected office, it is important to search for the best newest ideas whenever possible," said Schutz.
"In regard to the Office of Insurance Regulation, we have no announcements at this time," said Schutz, in what some see as a signal that a change is coming.
Industry representatives are reticent to discuss McCarty, perhaps not wanting to risk antagonizing either McCarty or the next commissioner.
When asked, industry representatives said it is not a matter of one choice or one decision that McCarty has made that got him to this point. Most just say McCarty's fate is the product of years of unpopular decisions.
Several industry representatives said, "It's time."
McCarty is not the only state official whose job is up for grabs.
The Florida Department of Law Enforcement Commissioner Gerald Bailey was dismissed earlier this month and some say Secretary of State Ken Detzner is the next name on the exit list.
Topics Legislation Florida
Was this article valuable?
Here are more articles you may enjoy.