MarketScout, the national electronic insurance exchange and specialty MGA headquartered in Dallas, Texas, has expanded its Private Client Solutions (PCS) division with three new hires.
According to Daniela Finch, MarketScout's National managing director, Private Client Solutions the hirings continue MarketScout's national footprint expansion in the private client space.
Jason Grodensky will serve as vice president and production underwriter, Private Client Solutions, and will be based in the firm's Fort Lauderdale, Fla., office. Prior to joining MarketScout, Grodensky was vice president of sales and marketing for DTRT Insurance Group. Grodensky has served in the United States Marine Corps and has earned the Certified Professional Insurance Agent (CPIA) and Professional in Insurance Account Management (PIAM) professional designations.

Elyde Auguste will serve as an underwriting assistant in the Private Client Solutions division based in the Fort Lauderdale office. Prior to joining MarketScout, Auguste was a producer for DTRT Insurance Group and has nearly a decade of personal lines insurance experience.
Erin Beebe joins the Private Client Solutions division as an underwriting assistant based in the firm's Brentwood, Tenn., location. Prior to joining MarketScout, Beebe worked as a member services associate at Pure Insurance. Beebe has a bachelor's degree in management from Clemson University.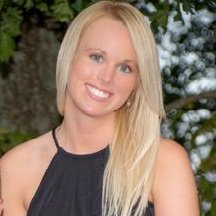 MarketScout is an insurance distribution and underwriting company headquartered in Dallas. The company is a Lloyd's Coverholder and MGA for U.S. insurers many areas. MarketScout owns and operates the MarketScout Exchange as well as over 40 other online and traditional underwriting and distribution venues.
MarketScout founded the Council for Insuring Private Clients (CIPC) and the Entrepreneurial Insurance Alliance (EIA). MarketScout has offices in California, Connecticut, Florida, Illinois, Indiana, Michigan, Nebraska, New Jersey, Rhode Island, Tennessee, Texas, and Washington, D.C.
Was this article valuable?
Here are more articles you may enjoy.