Betsy K. Olson was appointed chief executive officer of the Independent Insurance Agents of Georgia after a unanimous vote of its Board of Directors on July 29, 2015. Olson will take the reins on September 1.
"Betsy is intimately familiar with IIAG's operations and immensely qualified to help organize and grow our association," said IIAG President Andy N. Siegel of Siegel Insurance in Atlanta.
Olson completed a five-year term on IIAG's Executive Committee in June of this year and served as president in 2013-2014. Prior to election on the Executive Committee in 2010, she was Chairman of IIAG's Education Committee and has served on the Board of Directors for the Ted Carleton Education Foundation.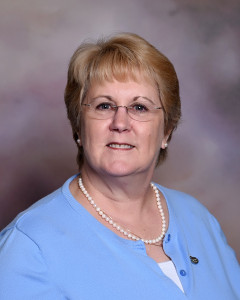 Executive Vice President of Rhodes Risk Advisors in Atlanta, Olson has worked in the insurance industry for over 30 years. Prior to Rhodes Risk Advisors, she was vice president of Marketing for Tanner, Ballew, and Maloof in Atlanta, and has held marketing executive positions with Atlanta agencies McGriff, Seibels & Williams and Pritchard & Jerden. In addition Olson worked in Swiss Re's Alternative Risk Transfer and New Markets and Treaty divisions.
Olson has earned designations from the Insurance Institute of America and the Society of Certified Insurance Counselors. She earned the Associate in Risk Management (ARM) designation in 1990; the Chartered Property & Casualty Underwriter (CPCU) in 1997; the Associate in Reinsurance (ARe) in 1999; the Accredited Adviser in Insurance (AAI) in 2008; the Certified Insurance Counselor (CIC) in 1994; and the Certified Risk Manager (CRM) in 2009.
Was this article valuable?
Here are more articles you may enjoy.