The Alabama Center for Insurance Information & Research (ACIIR) in partnership with Smart Home America and the Coastal Alabama Partnership has released its new Alabama Coastal Insurance Shopper's Guide to help homeowners on the Gulf Coast prepare for weather-related disasters.
According to the Alabama Department of Insurance, the purpose of the guide is "to provide consumers with information and tools to help them shop for the best quality homeowners insurance at the best available price." The cost of property insurance, for the last ten years, has become one of the top challenges facing consumers in Alabama's coastal counties.
"Some 20,000 homes along Alabama's coastal counties are not insured for wind damage, and thousands more are functionally uninsured," said Lars Powell, director of the Alabama Center for Insurance Information and Research. "The new Alabama Coastal Insurance Shopper's Guide will help people better prepare for, and recover from, hurricanes, and potentially save money in the process."
The guide features sections on the process of buying homeowners insurance, elements of coverage, flood insurance and a Homeowners Comparison Checklist, as well as a "Top 10 Questions" to ask when buying insurance. The guide is designed to help people better understand homeowners insurance and help ensure they are buying the appropriate coverage.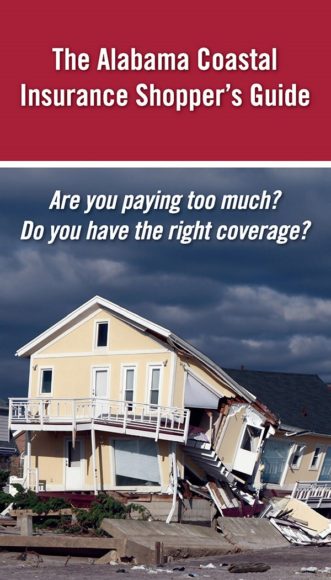 "The Alabama Coastal Insurance Property Shopper's Guide is an outstanding and practical tool to help insurance consumers in our state's coastal counties both understand homeowner's insurance and shop for the best insurance that fits their own needs," said Alabama Insurance Commissioner Jim Ridling.
The launch of the guide continues the efforts of many who have been promoting hurricane resilience and stronger building methods along the coast, including Smart Home America's "Don't Goof When You Re-Roof" campaign and the Alabama Department of Insurance's "Strengthen Alabama Homes" program.
The ACIIR is a part of The University of Alabama's Culverhouse College of Commerce.
The guide is available for download at: The Alabama Coastal Insurance Shopper's Guide
Related:
University of Alabama Partners With Industry on Tornado Preparedness Guide
Was this article valuable?
Here are more articles you may enjoy.