Hurricane Florence could be one of the largest storms to hit the Carolinas in decades and state insurance officials say they are ready for whatever it will bring to their regions.
In interviews with Insurance Journal on Tuesday, South Carolina Insurance Director Ray Farmer and North Carolina Insurance Commissioner Mike Causey said they are confident in the financial ability of insurers to pay their claims, with Causey adding that his state's beach plan is in a position to handle any influx.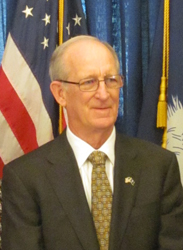 Both said they are prepared to work with insurers to set up "claims villages" to help consumers file claims and will be watching to be sure there are enough adjusters available and that any contractor fraud schemes are shut down.
"We are prepared as a state," Farmer said, noting South Carolina emergency officials come together every spring to go through catastrophe exercises in preparation for an event like Florence. "Every state agency that is affected is involved in the planning, and now we see all those plans coming together and being executed."
Causey said similar steps have been taken in North Carolina.
"We are very prepared and have been working on this type of situation for some time. We have a great emergency response team that has been fully activated," he said.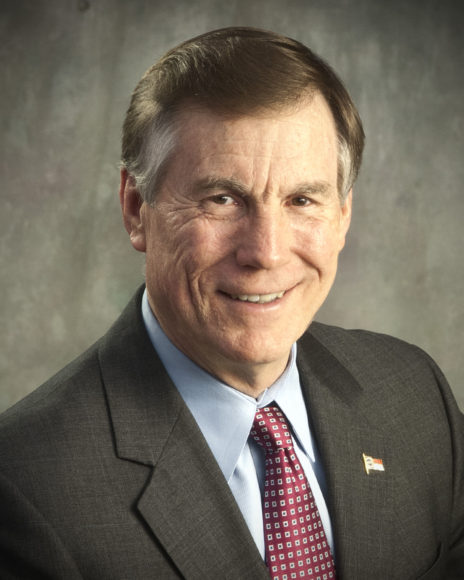 Causey, a former insurance agent who was elected as commissioner in 2016, said the NCDOI has been in touch with agent associations, carriers, FEMA, other states nearby that can provide resources, and the North Carolina Coastal Insurance Property Pool (the Beach Plan), which insures seven out of 10 homes along the state's coast.
"In all my experience being around and watching state government and as insurance commissioner, I have never seen a state as well prepared as they are right now to tackle this event," he said.
Both insurance chiefs have been urging residents to also prepare for what is to come.
"This is an extremely large storm – we haven't seen the likes of this type or size since [Hurricane] Hugo. We have a lot of new residents who have come into our state since then and some are still convinced we don't have hurricanes," Farmer said.
"This is shaping up to be a catastrophic storm that could potentially be as devastating as Hurricane Hazel was in 1954 – the worst one we have seen in the past seven or eight decades – but right now nobody knows for certain," Causey said.
As of Wednesday night, Hurricane Florence was forecast to make landfall in the Carolinas Thursday night into early Friday morning and was listed as a Category 2 storm with little change in strength expected before the center reaches the coast of the Carolinas and weakening expected after the center moves inland, according to the National Hurricane Center. Florence is expected to bring significant storm surge that combined with the tide will cause normally dry areas near the coast to be flooded by rising waters moving inland from the shoreline, NHC said. Water could reach up to 13 feet above ground in parts of North Carolina and rainfall totals could get up to 40 inches in isolated areas there, and up 20 inches are possible in parts of South Carolina.
Farmer said since Oct. 2015 when the state suffered serious flooding from what was at the time called a 1-in-1,000 year megastorm, he has encouraged residents to purchase flood insurance. But he knows there is a large segment of people who do not have flood coverage.
"Every opportunity I've had I have encouraged every homeowner in the state to purchase flood coverage regardless of any amount it costs," he said. "We learned in 2015 that every part of state is in a flood zone and people need to have flood insurance."
Causey and Farmer said after the storm passes, they know the insurance industry will be working to get people back on their feet, as is the case after every catastrophe event.
"The insurance industry will do what they do best and come in and help our citizens in this trying time," Farmer said.
To assist the insurance industry with the recovery efforts, Farmer issued a bulletin Tuesday allowing carriers to initiate an emergency adjuster process. That means temporary non-resident adjusters can assist with handling claims in the state in the aftermath of the storm.
Causey said he doesn't anticipate an adjuster shortage such as what happened last year after Hurricanes Harvey, Irma and Maria, because of how close together each of those storms occurred. But NCDOI will be ready to respond to that issue if needed.
Neither Causey nor Farmer is concerned with insurers ability to pay claims in what could be a $20 billion event for the industry according to some estimates.
Farmer noted that a number of new and smaller companies have entered the South Carolina insurance market since he started as director back in 2012 and made recruiting insurers to the state one of his priorities. At the end of 2017 there were 813 insurers writing in South Carolina compared with 735 in 2010, and a few more insurers have been admitted this year, he said. But they are all monitored and "have a good track record," Farmer added.
"I do not expect any [insurer] issues as a result of this hurricane either financially or any problems with timely and sufficient claims payments," Farmer said. "At DOI it is part of our job to make sure companies fulfill their obligations and I have no reason in the world to believe we will have any issues with that."
North Carolina's Beach Plan is "in better shape financially than any other pool in the country," Causey said.
Both the NCDOI and SCDOI plan to work with insurers to organize claims villages that will make it easier for people to file claims. NCDOI already has an agreement in place with all the Lowe's Home Improvement stores in the state to set up claims centers in their parking lot after Florence has passed, Causey said.
Dedicated pages for Hurricane Florence have been created on both the North Carolina Department of Insurance and South Carolina Department of Insurance websites, with information for people on how to prepare, file claims and what to watch out for after the storm.
In addition to claims villages and online information, Farmer said the SCDOI is ready to assist those who need it with a call center, back up call center and a back up to the back up. SCDOI canceled a storm readiness expo that was planned for Sept. 15 so it could "devote full attention and manpower to helping citizens prepare and recover from the damage that our state will sustain from this storm," and Farmer said it may be rescheduled and incorporated into a claims village. The South Carolina Captive Insurance Association conference has also been postponed.
Causey said his department will be paying close attention to any scams or fraud from "unscrupulous" contractors that could arise after the storm, as can often be the case in the aftermath of large catastrophe events.
"We have seen it all too often in different states and want to make people aware of that," he said.
Topics Carriers Catastrophe Natural Disasters Claims Hurricane Flood Market North Carolina Agribusiness South Carolina
Was this article valuable?
Here are more articles you may enjoy.