The Keyes Company's insurance division, Keyes Insurance, has hired Mark Introcaso as chief operating officer.
Introcaso brings more than 37 years of experience in the insurance industry, most recently with Peoples Trust as the director of Business Development South Region.
In 1995, Introcaso founded a South Florida-based agency which grew to more than 80,000 policies and a team of 70 members. In 2012, the company merged with Brown and Brown, and Introcaso became vice president of Personal Lines. While there, he managed and grew the largest personal lines book in Florida.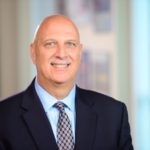 Keyes Insurance plans to relocate and expand its headquarters in response to the company's rapid growth. Completion is expected in May 2019.
Independently-owned and operated since its founding in 1926, Keyes specializes in luxury residential real estate.
Overall, Keyes generates more than $6 billion in annual revenue from their real estate service lines.
Independently-owned and operated since 1926, the Keyes Company specializes in the real estate industry. Keyes completed a merger with Illustrated Properties in July 2016. Following the merger, Keyes has 58 offices, more than 3,000 Associates and nearly $6 billion in annual real estate sales and services. Keyes' offices are distributed throughout six counties – Miami-Dade, Broward, Palm Beach, Martin, St. Lucie, and Volusia.
Was this article valuable?
Here are more articles you may enjoy.