Baldwin Krystyn Sherman Partners (BKS-Partners), an insurance brokerage and risk management firm headquartered in Tampa, Fla., has appointed Rich Thompson to managing advisor.
Thompson joined BKS-Partners in 2015 as an Employee Benefits advisor. He is focused on partnering with clients to address risk management and employee benefit needs as they relate to their businesses.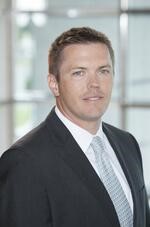 BKS-Partners Advisors are eligible to become managing advisors once they have reached book of business commission revenue qualifications. Eligible advisors must also earn and maintain business in all three of BKS-Partners' business segments, have a continuous focus on increasing average account size and align with the BKS-Partners' principles, beliefs and values as articulated in their cultural guide, The Azimuth.
Prior to joining BKS-Partners, Thompson worked at KPMG, where he served as an audit senior. His accounting expertise gives him an understanding of client risk profiles and strategies to address those risks. He also enjoyed a 14-year professional baseball career. Rich made his Major League debut with the Kansas City Royals in 2004 and played for the Tampa Bay Rays in 2012.
Source: Baldwin Krystyn Sherman Partners
Topics Mergers & Acquisitions Florida Talent Human Resources
Was this article valuable?
Here are more articles you may enjoy.